Out of all the life-changing hacks I've gathered in my last 24 years, I have to say that one of the most valuable lessons so far is that not all good wine has to be expensive. In fact, some of my favorite wines cost just under a tenner. If you are also down to save a few bucks on wine bottles for your next rooftop party, picnic in the park, or a Netflix night in, here are five rosé wine bottles for under $10 (if you're 21 years and older). They'll truly change your life for the better.
Don't get me wrong: in the realm of rosé, I'm really not too picky. I do, however, have two mandatory qualifications for my beloved pink drink. The first is that my rosé needs to accurately balance sweet and dry flavors. (I'm really not a huge fan of anything that's reminiscent of Gatorade, but I don't love a wine that totally dries out my tongue. You feel me on this?) My second rule is that an ideal rosé needs to have subtle notes of fruit or flowers — maybe some citrus, berries, or even roses. It doesn't need to have an overpowering taste, but I'm always looking for something that defines the flavors of summer. So, if you're looking to drink pink on a budget, scroll down to see my top favorite picks.
1 RUBY RED ROSÉ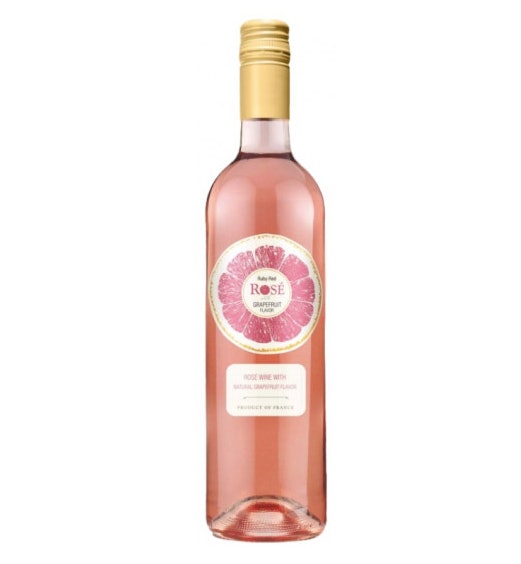 According to TheLiquorStore.com, Ruby Red Rosé is super light and summery, and it has relatively defined notes of grapefruit. It's sort of a mix between dry and sweet, and the website recommends drinking it in a glass combined with Prosecco, to create a "Provence Style" cocktail. Oui oui, s'il vous plait. Plus, you get all that fruity rosé taste in a 750 mL bottle for only $8.99.
2. DARK HORSE CALIFORNIA ROSÉ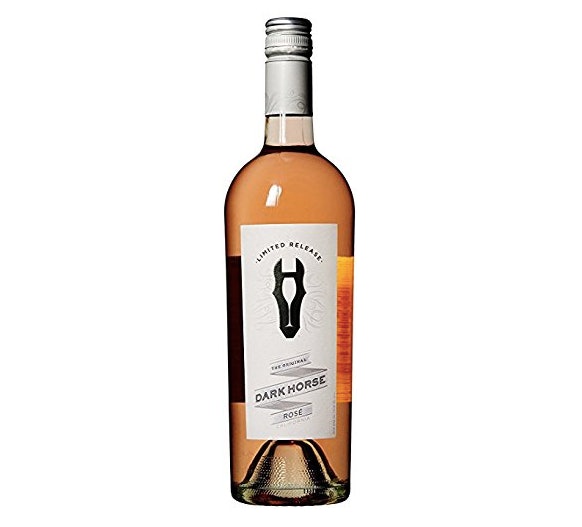 Dark Horse California Rosé, according to Amazon, is overall pretty dry and crisp, for all of you non-sweet wine lovers out there. However, this $9 bottle does have distinct flavors of juicy red fruit, minerals, and florals. It sounds pretty dang delicious and hella refreshing, if you ask me. TBH, its already saved to my cart.
3. UNDERWOOD ROSÉ 2017
Oregon-made wine, Underwood Rosé, mixes a medley of fruity flavors, including strawberry, watermelon, and peach, according to TheLiquorStore. It's definitely a choice bottle for all of you fruit-loving folk, if drinking flowery wine isn't quite your thing. Oh, and you can grab this pink sip for under $7.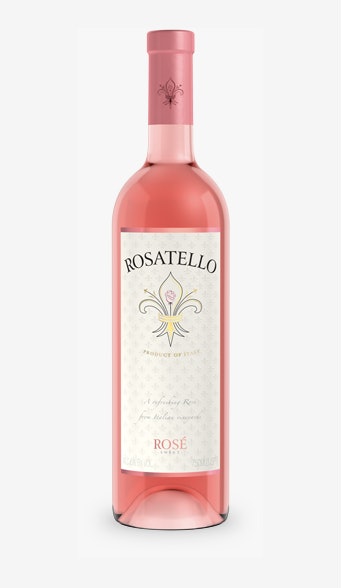 Also on the sweeter side, Italian rosé, Rosatello, emits strong aromas of pomegranates, and tastes like a medley of strawberries and cherries, according to Woods Wholesale Wine website. Like most rosés, it's best served chilled, and I could honestly go for some right now. If you're now craving it as well, you won't even have to save up to snag this $9.99 bottle.
5. MARQUES DE CACERES RIOJA ROSADO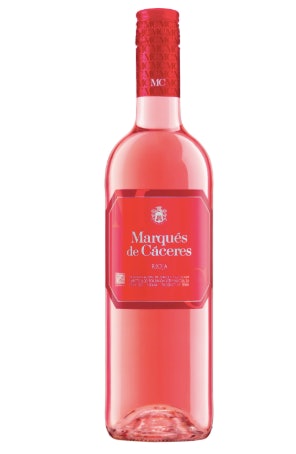 Despite its deep red color, according to Wine.com, Marques de Caceres is simultaneously dry and sweet. It has distinct hints of berries, white flowers and roses, and it goes well with just about anything — especially chocolate. And you'll get all the dry-and-sweet rosé flavor for only $9.99.
In my personal opinion, there's seriously nothing better than snagging a cool bottle of rosé on a hot and humid summer day. Even though not everything that's cheaper is better, each of these bottles are high quality and beyond delicious. You could even go wild and buy one of each — your wallet won't mind