I recently turned 21 and have become interested in what goes into my drinks and how I can make them myself without breaking the bank. Last week, I wrote an article about gin cocktails that can be easily made at home. This week, I will be exploring whiskey, specifically bourbon and rye. Check out this column every week to learn about different spirits and drinks, and some of my favorite recipes for you to try at home.
Whiskey Facts
Whiskey, or whisky, is a grain or corn-based alcohol that's aged in casks. There are multiple types of whiskey, but the ones that I will be covering in this article are bourbon and rye. Bourbon and rye are essentially siblings, as bourbon is required to be made of at least 51 percent corn, and rye is required to be made of at least 51 percent rye. This difference in composition gives rye a spicier and drier flavor compared to bourbon.
While bourbon is often associated with Kentucky, any corn-based whiskey produced in America can be labelled as bourbon. Tennessee whiskey such as Jack Daniel's can legally be called bourbon, but is not labelled as such since it undergoes a charcoal filtering process before barrel-aging — something unique to Tennessee whiskey.
Bourbon and rye are interchangeable in multiple cocktails, such as the Old Fashioned. While most of the cocktails here specify one or the other, you can try the drink with your favorite whiskey instead. So here's a short list of my favorite bourbon and rye whiskey cocktails.
Old Fashioned
You might know this as Don Draper's favorite drink, but the Old Fashioned is possibly one of the oldest cocktails ever recorded. The invention of the Old Fashioned is credited to James E. Pepper, a bartender from Louisville, Kentucky.
The Old Fashioned consists of just three ingredients: whiskey, sugar and bitters. While it traditionally uses a sugar cube that is muddled with the bitters, it's much simpler to use a teaspoon of simple syrup instead.
I am now going to introduce you to the world of bitters. Bitters to cocktails are like spices to cooking. Bitters add subtle flavors and aromas to the drink, with the most famous bitters being Angostura. Angostura bitters, orange bitters and Peychaud's bitters are the three bitters used in classic cocktails, but if you can only get one, Angostura is the way to go.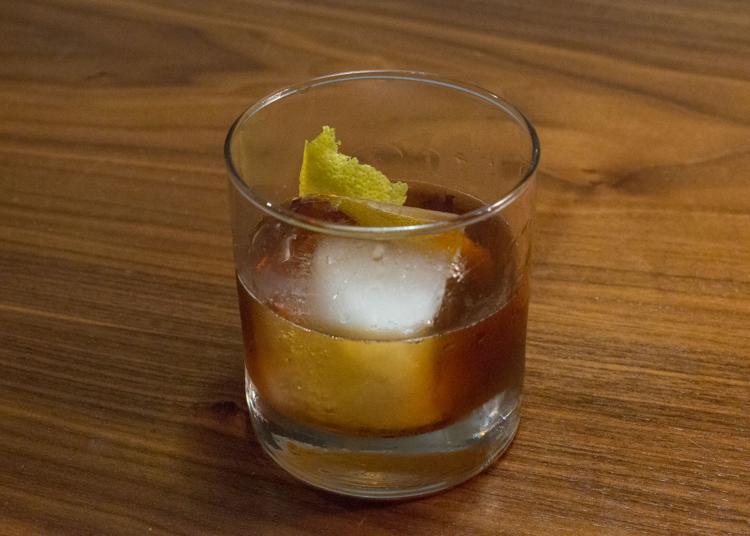 2 ounces rye whiskey

1 teaspoon simple syrup

2 to 4 dashes of bitters
Add all ingredients to a rocks glass. Add ice and stir. Garnish with orange peel, lemon peel or cocktail cherries.
Whiskey Sours
Sours are a group of drinks that follow similar proportions: two parts spirit, one part sweet, one part sour. However, the proportions can be slightly altered depending on the specific ingredients used and drinker preferences. Examples from previous articles I wrote include the Bee's Knees and Lemon Drop.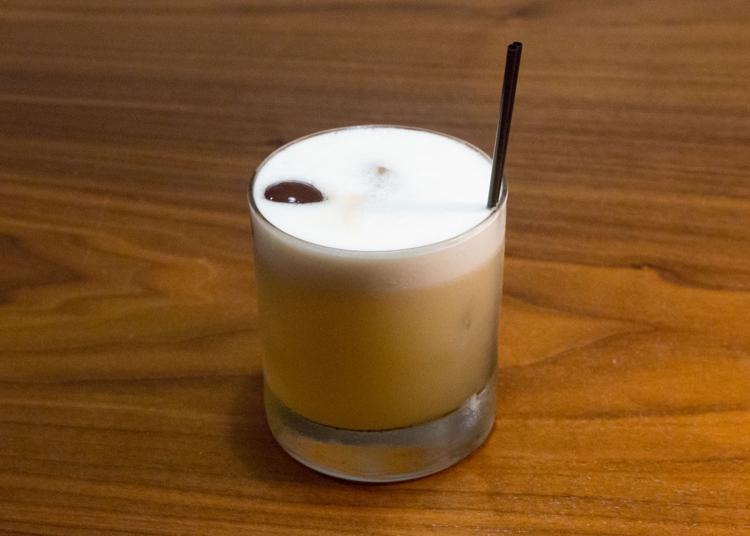 Whiskey Sour
2 ounces bourbon

0.5 ounce lemon juice

0.5 ounce lime juice

1 ounce simple syrup

1 egg white (optional)
Add all ingredients into a shaker. If using egg white, shake without ice first, then again with ice. Otherwise, add ice and shake. Pour straight into a rocks glass and garnish with a cocktail cherry.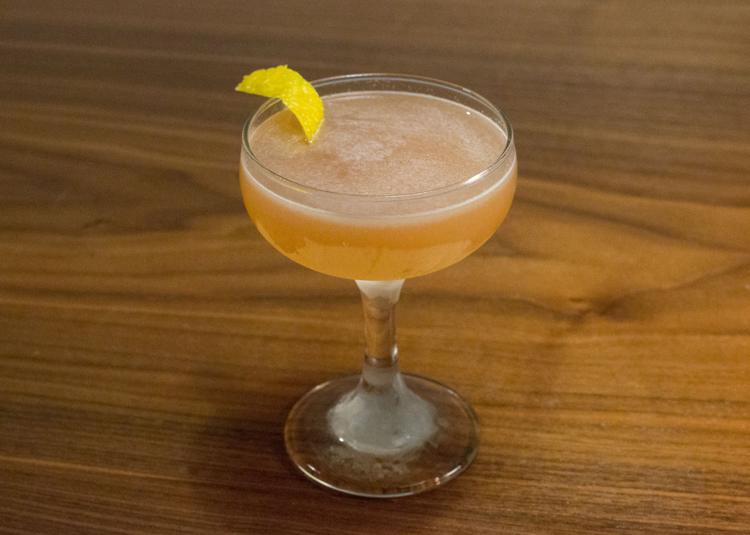 Ward Eight
2 ounces rye whiskey

¾ ounce lemon juice

¾ ounce simple syrup

Dash of grenadine
Add all ingredients into a shaker. Add ice and shake. Strain into a coupe glass and garnish with either a cocktail cherry or lemon peel.
Brown Derby
2 ounces bourbon

1 ounce grapefruit juice

1 ounce honey syrup
Add all ingredients into a shaker. Add ice and shake. Strain and serve with a coupe glass.
Mint Julep
The Mint Julep is the official drink of the Kentucky Derby. While traditionally served in a Julep cup, you can also serve this in a rocks glass. The Mint Julep is always made with bourbon.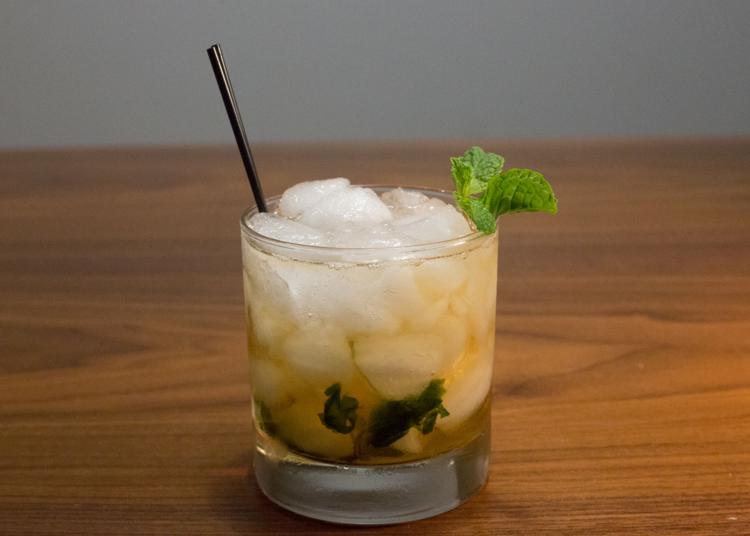 Mint Julep
2 ounces bourbon

Mint leaves

½ ounce simple syrup
Add mint leaves and simple syrup into a rocks glass. Muddle the mint to release the oils. Add bourbon and crushed ice. Stir the drink. Add more crushed ice. Garnish with mint.
Revolver
The Revolver was created by San Francisco-based Jon Santer at Bourbon & Branch. I did not know what to expect the first time I tried this, but the flavor of the orange bitters goes so well with coffee and bourbon that I just could not omit this drink from the list.
Revolver
1 ⅓ ounces bourbon

⅓  ounce coffee liqueur

2 dashes orange bitters
Add all ingredients into a mixing glass. Add ice and stir. Strain into a coupe glass and garnish with an orange peel.
One classic whiskey cocktail I did not feature is the Manhattan, which I will definitely feature in a future column. The flavor of whiskey depends not just on how long it is aged, but also the composition of the grain and corn. This is why there is a large variety of flavor profiles between whiskey brands. I said before that I love whiskey-based cocktails, next to gin. The flavor profiles whiskeys provide are very different compared to gin, so I cannot pick one over the other. Gin makes for really good refreshing drinks, but whiskey has a deeper and bolder flavor that will attract those who love boozy-tasting drinks.