No matter what the allure of Bali for tourists is, sand, surf or sightseeing, when it's time to eat, few dining experiences are as memorable as babi guling – the Indonesian island's version of spit-roasted pig, infused with a cornucopia of tropical spices.
Chopped and carved into succulent, thin slices, served with chunks of blood sausage, shards of crackling, and other parts it's better not to think about, babi guling is a downright decadent treat, and literally not for the faint-hearted.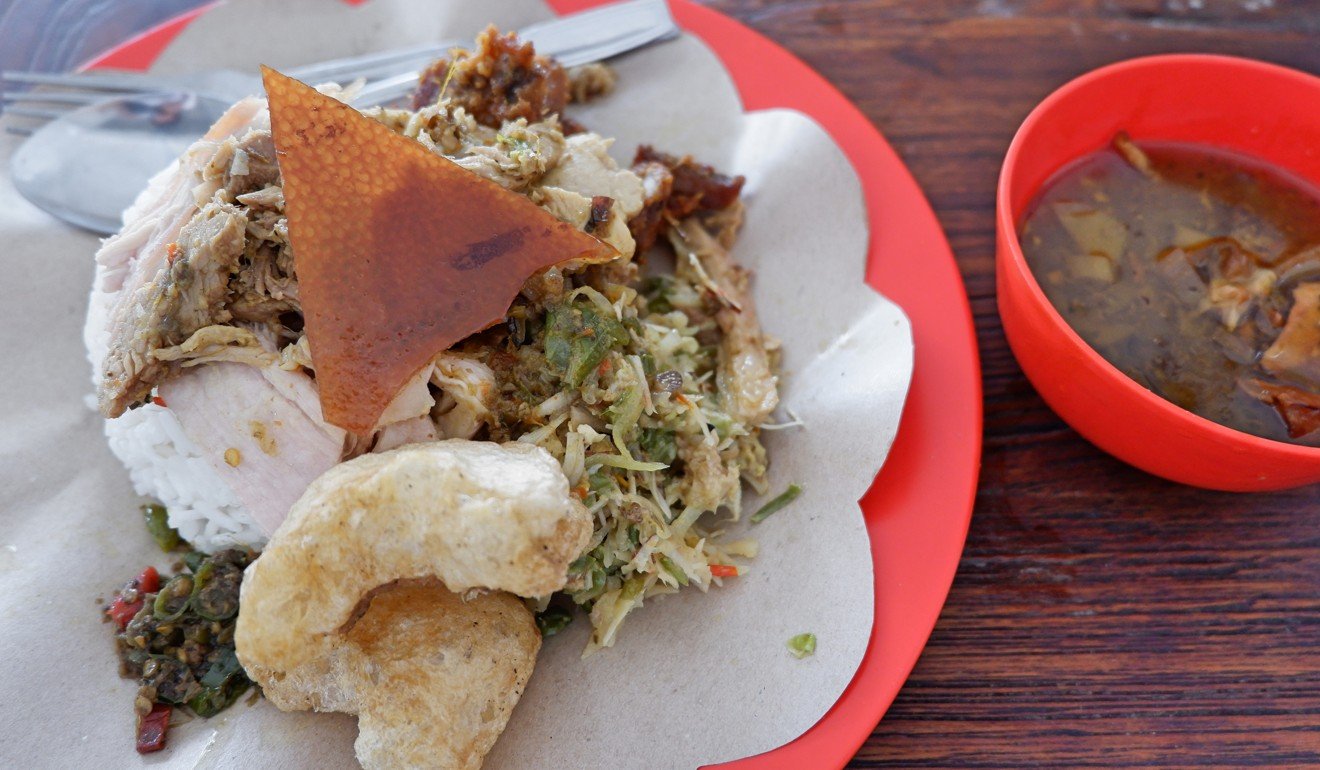 Various types of meat are used to make lawar. More often than not it's pork, although some cooks opt for chicken, catfish, turtle or even dragonfly "meat". Another common ingredient of lawar is pig's blood, to add flavour, but most versions served at tourist spots tend to give this ingredient a miss.
Babi guling has been a staple of Balinese cuisine for longer than islanders can remember. It's a fixture at Balinese religious and festive occasions, such as coming-of-age tooth-filing ceremonies, weddings, and Galungan – a holiday that commemorates the epic victory of good over evil.
It is believed that babi guling originated in the southern Balinese regency of Gianyar as the food of royalty, and it has been recorded that it was served to honour dignitaries and other special guests of the king. In his autobiography, former Gianyar raja Ide Anak Agung Gde Agung, who ruled during the 1920s, mentions such a feast.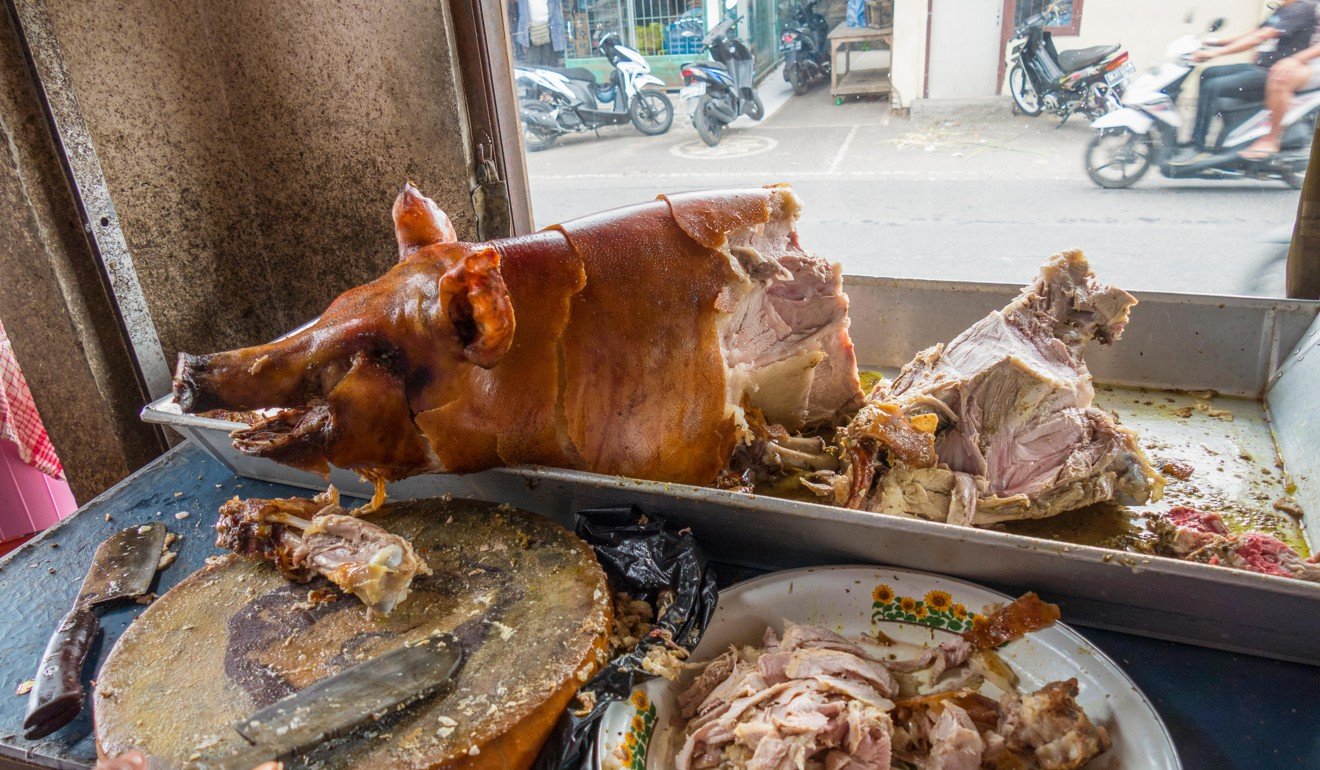 It's no wonder that foreign foodies keen to try the most authentic Balinese roast pork often find their way to Gianyar's cultural epicentre, the town of Ubud. In 2008, American celebrity chef Anthony Bourdain declared babi guling the best roast pork he had ever tasted after dropping in at Babi Guling Ibu Oka, now arguably the most tourist-trodden babi guling restaurant in Ubud.
Although overseas visitors now turn up at Ibu Oka by the busload every afternoon, local residents are rarely seen there. So where do the Balinese go for a taste of authentic fare unadulterated by adaptations aimed at luring tourists? After a bit of digging around, and some serious pigging out, we found five babi guling spots in Ubud that the locals swear by.
Babi Guling Payangan Bu Ari
Babi Guling Payangan Bu Ari started out as a humble place in Payangan, a district north of Ubud. It became so popular among locals in the regency that the owner, Ibu Ari, decided to open a bigger venue closer to town. The new location is still a no-frills place, but the food is exceptional.
Plates contain all the usual suspects: pork slices that are melt-in-the-mouth tender, golden-brown crackling that's savoury and crisp, and a spicy lawar. But the real star here is the thick, flavoursome ares soup that accompanies the dish. Made from young banana stalks, and stewed for hours in spices with lard and pig bones, it's a perfect match for babi guling.
Jalan Raya Andong No. 11, north of the big Arjuna statue. Open daily from 8am to 7pm.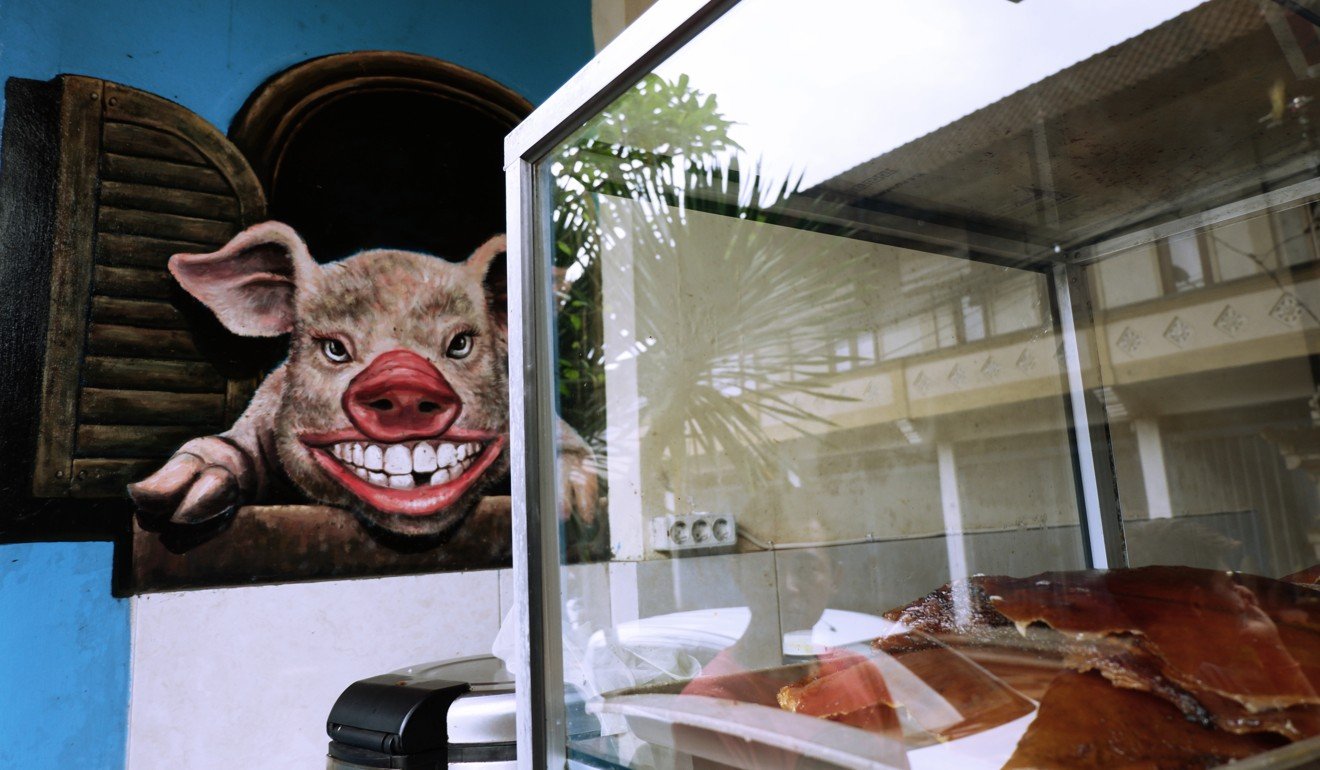 Pay a visit to Gung Cung on any day of the week and you will likely see stacks of wrapped babi guling meals on the counter, ready for takeaway. Locals come here at lunchtime to buy the meals in bulk – food this good is meant to be shared with the entire family at home, or eaten with colleagues in the workplace.
The stand-out here is Gung Cung's gorengan – deep-fried fritters made from a mix of minced pork, spices and batter. The gorengan is such a draw that it consistently sells out rapidly. Arrive late for lunch and you risk missing out on this delicious local delicacy.
Jalan Suweta No 23 (500 metres from Babi Guling Ibu Oka 3). Open daily from 11am to 4.30pm.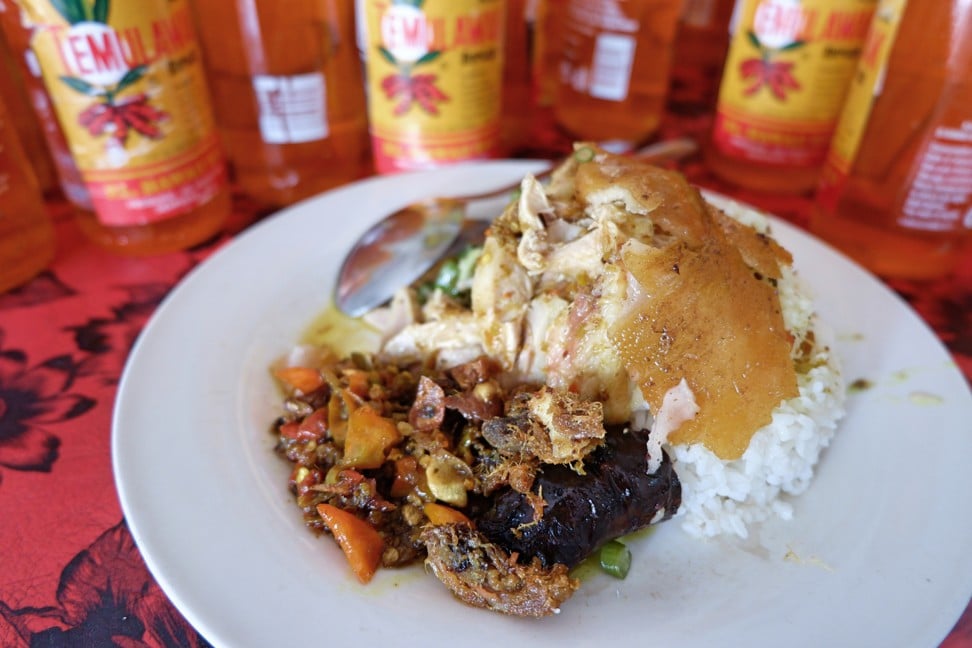 Warung Nasi Babi Guling Bu Moris
This place packs a serious punch. Anyone not content with Ibu Oka's made-for-tourists, toned-down-chilli version should head here. Ibu Moris – the cook – does not tiptoe around when it comes to her sambal goreng. Expect a spicy explosion of turmeric, galangal, garlic, shallots, chillies and other hot stuff that she keeps a closely guarded secret.
Just how special is Ibu Moris' babi guling recipe? Apparently it's the favourite of chef Eelke Plasmeijer, owner of Locavore, the award-winning Balinese establishment that made it onto the Asia's 50 Best Restaurants list of 2017. Plasmeijer is known for sourcing the finest local ingredients. So when it comes to babi guling, Ibu Moris is without doubt up there.
Jalan Bunutan Kedewatan, right across from Kupu-Kupu Barong Villas and Tree Spa resort. Open daily from 9am to 6pm.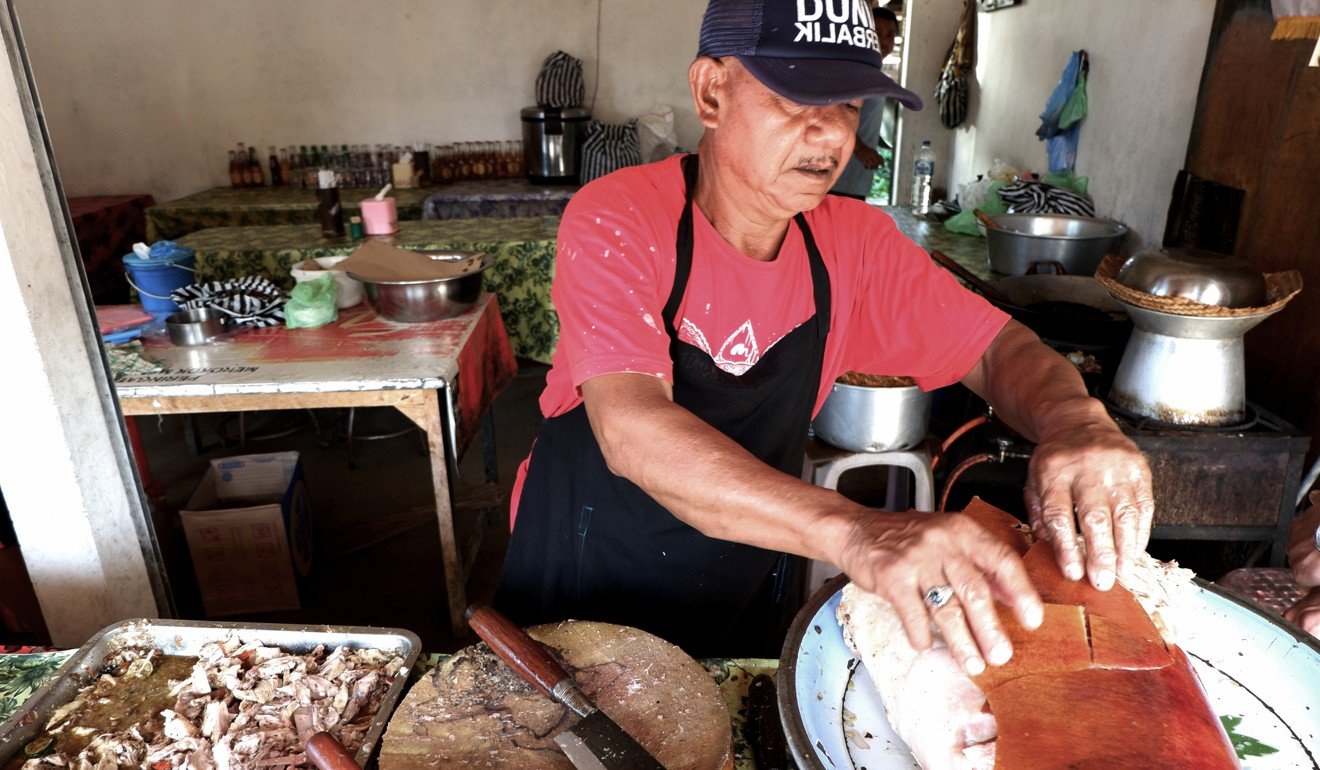 Babi Guling Bu Ngurah Mambal
As the saying goes, things worth having don't come easy. This is certainly the case with Babi Guling Bu Ngurah Mambal, beyond the perimeter of Ubud town – and is only an option for those looking for a roast pork breakfast. Bu Ngurah Mambal opens its doors at 5am, and the babi guling – freshly roasted over a wood fire – is ready at about 7am. Sleep in and you will miss your chance. Babi guling is already off the menu here before the clock strikes 10am.
Bu Ngurah Mambal is so popular with locals that queues form at the door every morning.
Warung Babi Guling Bu Ngurah Mambal is located by the Mambal traditional market, Abiansemal. Open daily from 5am to 11am.
Warung Teges
Warung Teges doesn't always have babi guling on the menu, but this small street food stall has been around for more than 50 years and deserves a special mention.
Warung Teges is famed for its Balinese-style pork dishes with rice: including urutan (Balinese spiced pork sausages), babi kecap (braised pork with sweet soy sauce) and babi genyol (pork cheek stew), to name just a few. The babi guling broth here – when the dish is on the menu – is legendary: spicy and tangy, and an absolutely unforgettably moreish meal.
Jalan Cok Rai Pudak, Peliatan. Open daily from 9am to 6pm.